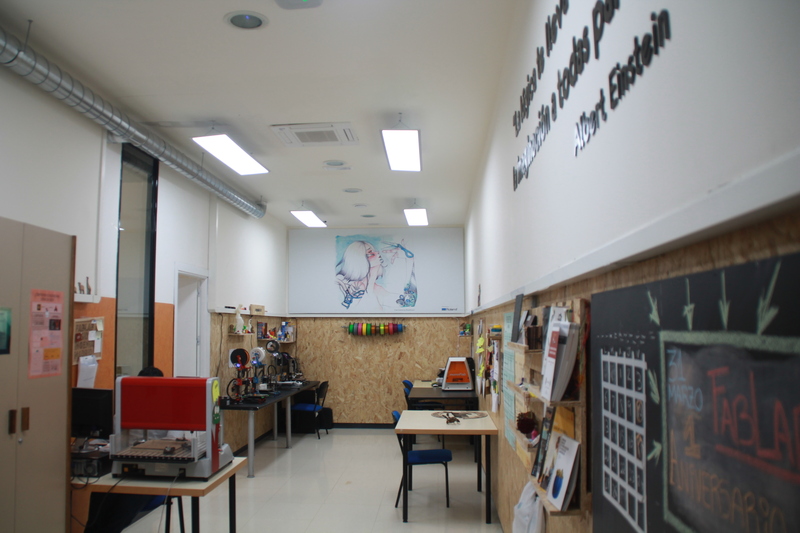 FabLab ETSIDI Ingenia Madrid
https://www.fablabs.io/labs/fablabetsidi
Ronda de Valencia, 3, Madrid, Madrid, 28012, Spain
Fab Lab ETSIDI was born as a leading project of five teachers from ETSIDI with the goal of encouraging the academic development of the students, awake their innovative vocation, ease their entrepreneurial initiatives and complement the teaching and research activity of the center.
The philosophy and values ​​that move us are:
-Accessibility to a way to experience and create people and culture that make your projects and skills flourish. Finding a way to innovate and develop new technologies and products.
-Colaboration with different people and profiles so that we can combine skills of different people to achieve results that were not individually contemplated.
-Curiosity, restlessness and interest for everything that is new.
-Innovation based on freedom of creation, ethical freedom, freedom to experiment, to share and to innovate, so that the individual is able to generate and develop their own projects.
-Do it yourself it is the motto that incites creation by oneself. Learning by doing, which encourages learning through experimentation.
Since its opening, Fab Lab ETSIDI has been developing projects and activities to make itself known and to encourage creativity and initiative among young people and children. With the aim to give the ability to manufacture by oneself we hold training courses for the Fab Lab machinery.
Links
Lab Capabilities
3D printing
CNC-Milling
Laser
Precision milling
Machines
Discuss this Lab on forum.fablabs.io