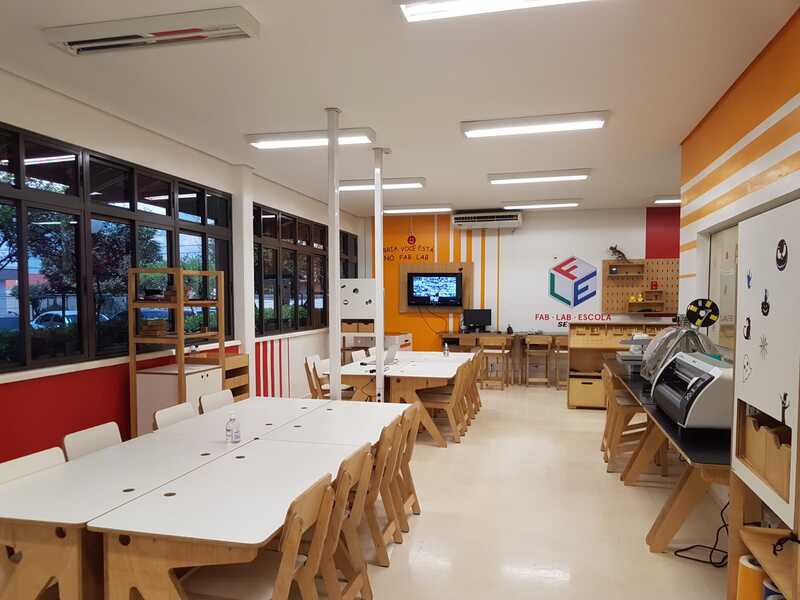 Fab Lab Escola SESI - Sertãozinho
https://www.fablabs.io/labs/fablabescolasesisertaozinho
R. José Rodrigues Godinho, 100 - Conj. Hab. Maurílio Biagi, Sertãozinho, São Paulo, 14177-320, Brazil
A Fab Lab is a prototyping platform for innovation and invention that encourages local entrepreneurship. It is also a platform for learning and innovation: a place to play, create, learn and invent. The network was created in the United States by Professor Neil Gershenfeld, director of the Center for Bits and Atoms at MIT (Massachusetts Institute of Technology). Being a Fab Lab means being connected to a global community of students, educators, technicians, researchers, "creators" and innovators; a knowledge-sharing network that spans more than 100 countries and 24 time zones.
Fab Lab Escola SESI Limeira belongs to this network and aims to connect global practices and principles, adapting them to the Brazilian reality and collaborating with our network and other Fab Labs around the world. You can find here an environment rich in knowledge, experimentation and connected to the principles of education for the 21st century.
Links
Lab Capabilities
Impressão 3D
Usinagem CNC
Produção de circuitos
Corte Laser/Gravação
Usinagem de precisão
Para quem é voltado o fablabs.io?