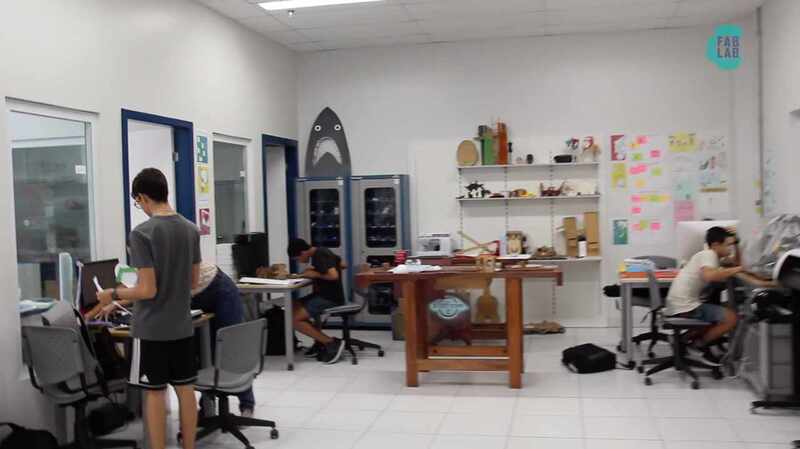 FabLab Escola Concept SSA
https://www.fablabs.io/labs/fablabescolaconceptssa
Av. Orlando Gomes, 1094, Piatã, Salvador, Bahia, 41650-010, Brazil
We are a Fab Lab located at Escola Concept Salvador that focuses in supporting the development of products that are made through out the projects that our students. We receive educators and students from all ages (Toddlers 1 to Grade 8) that come to the Fab Lab to develop activities and products everyday. We also develop workshops and pre-approved projects for the community in our Open Day.
OPEN DAY ROUTINE
Workshops
Every Tuesday, our Fab Lab is opened to the community so that not only students but, also family, friends and other interested people can come and enjoy the space. We propose workshops to guarantee the access and guidance of the use of the equipment. The entrance is free and it is only necessary to confirm the presence so that we can organize the space in the best way possible. Every Friday our marketing team shares the workshop themes through the school's app, our social networks and email lists. Students and families do not need to register, only external participants need to send an email to fablab.ssa@conceptedu.com.br.
Personal Projects
Every Wednesday, our FabLab is opened to the community, so interested people can develop their personal projects. The use of our space and equipment depends on the availability of the team and resources, applicants need to bring the necessary materials and to send a request by email for scheduling the visit. The email needs to include the description of the project, equipment which will be used, full name, age, ID and CPF of the participants. The responsible team will then evaluate the project and confirm the closest date available with the applicant. The contact address is fablab.ssa@conceptedu.com.br.
Links
Lab Capabilities
Stampa 3D
Fresatura CNC
Produzione di circuiti
Incisione e taglio laser
Fresatura di precisione
Taglio vinile
Discuss this Lab on forum.fablabs.io