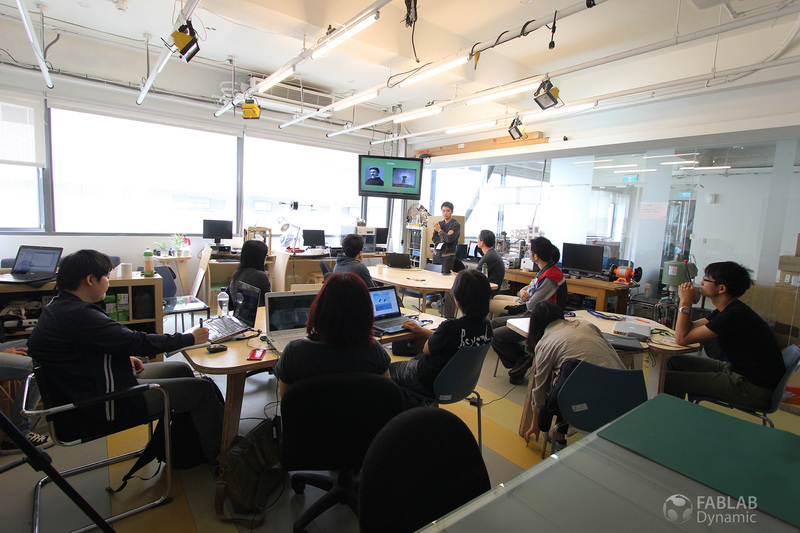 Fablab Dynamic
https://www.fablabs.io/labs/fablabdynamic
180 Fúhuá Road, Shilin District, Taipei City, Taiwan, 111, Taiwan, Province of China
Fablab Dynamic, directed by the digital artist Po Ting LEE, is a fabrication laboratory founded in August 2013 collaborated with DAC, Taipei (Digital Art Center). Operating under the well-developed international framework, FabLab Dynamic initiates Social Design, which is regarded as a design process to improve human well-being. Fablab Dynamic also aims to come out innovative projects to solve problems for our society and develop local features with digital fabrication technology. It mainly provides open space, fine equipment, professional consultation, and a multiple platform which connect studies of culture, art, design, industry, architecture, manufacture, and environment. Moreover, sharing design ideas on the internet (Open Source) is also encouraged. Through series of workshops and forums, Fablab Dynamic aims to give local communities more possibilities in Taipei to realize their innovation. In this regard, it not only brings up the localization within the globalized network, but also connects it the world.
Links
Lab Capabilities
Impressão 3D
Usinagem CNC
Produção de circuitos
Corte Laser/Gravação
Usinagem de precisão
Para quem é voltado o fablabs.io?
Discuss this Lab on forum.fablabs.io