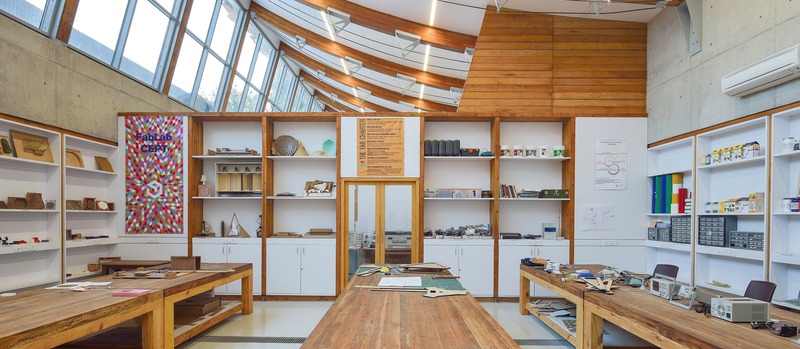 FabLab CEPT
https://www.fablabs.io/labs/fablabcept
FabLab CEPT, Workshop, CEPT University, University Road, Ahmedabad-380015, Gujarat, Ahmedabad, Gujarat, 380009, India
FabLab CEPT aims to enable everyone to build almost anything. Space provides access to knowledge, skills, tools and experiences that allow you to innovate. It is one of the 7 workshops at CEPT University.
Established in collaboration with Motwani Jadeja Family Foundation (MJFF) in Jan 2014, it is a maker space for technological experimentation & innovation for CEPT affiliates, makers, researchers & community of creative thinkers. CEPT University hosts this space based on its 50-year heritage of fostering creativity.
Links
Lab Capabilities
Impressão 3D
Usinagem CNC
Produção de circuitos
Corte Laser/Gravação
Usinagem de precisão
Para quem é voltado o fablabs.io?
Machines
Discuss this Lab on forum.fablabs.io