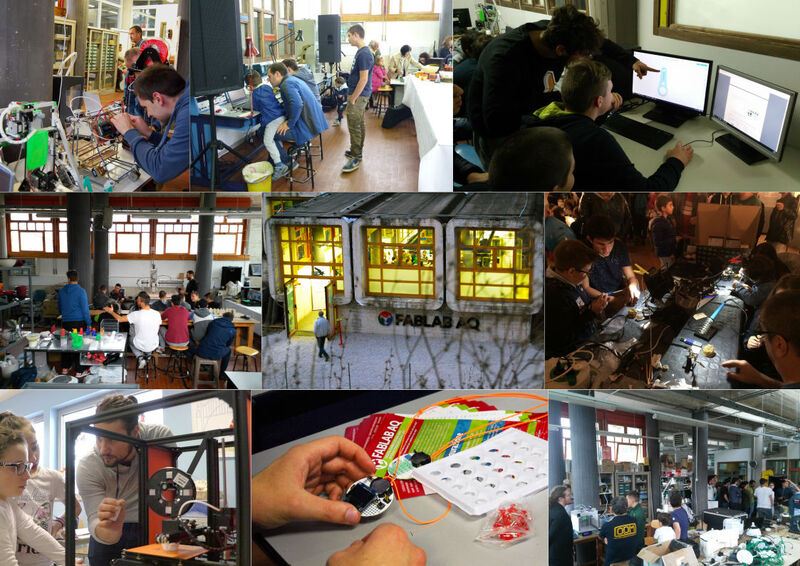 FabLab L'Aquila
https://www.fablabs.io/labs/fablabaq
Via Giuseppe Mezzanotte, C/O IIS "Amedeo D'Aosta, L'Aquila, L'Aquila, 67100, Italy
FabLab L'Aquila Association
L'Aquila's FabLab was born thanks to the deep renovation of a former welding laboratory inside the technical school of L'Aquila, which over time has become an unused warehouse. However, thanks to the voluntary work of association's members, that laboratory has been emptied, cleaned and prepared for FabLab related activities.
This FabLab has become a meeting point for technological and artistic themes over time. People attend FabLabAQ because they want to share their passion, because they want to learn fun and useful things.
Beginning of educational activities
In 2016, collaboration with primary schools began, leading to good expertise in educational coding and robotics. Fab Lab L'Aquila adopts Papert's constructionist methodology for approaching the world of technology.
Maker culture spreading
FabLabAQ is committed to the maker culture spreading, and focuses its efforts to accomplish that. This FabLab provides all the needed tools that enable new possibilities for keen individuals and groups.
Links
Lab Capabilities
Stampa 3D
Fresatura CNC
Produzione di circuiti
Incisione e taglio laser
Fresatura di precisione