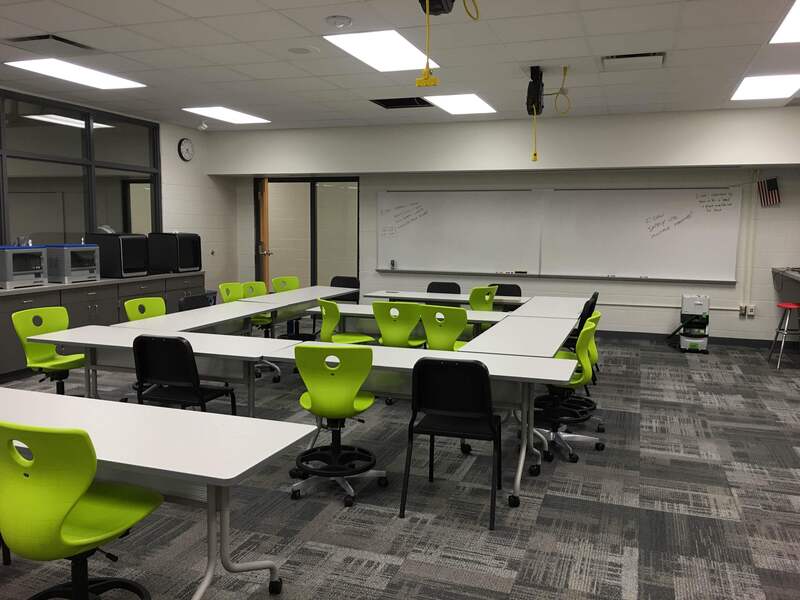 East Troy Community School District Fab Lab
https://www.fablabs.io/labs/easttroycommunityschooldistrictfablab
3128 Graydon Ave, East Troy, Wisconsin, 53120, United States of America
East Troy Community School District Fab Lab will be used by students in elementary through high school. Classes will be taught in the lab for grades 9-12, and summer school classes will be taught to students going into grades 6-8. Students in the elementary grades will be mentored by the trained high school students to support the creation of their projects. The Fab Lab will be available for use by the East Troy community, including training and workshops scheduled throughout the year outside of the school day.
The East Troy Community School District Fab Lab supports students critical thinking, creativity, collaboration both locally as well as globally, communication skills, and the content being taught. Through the Fab Lab, the students invent and create in project-based learning supported by the personalized learning environment.
East Troy Community School District Fab Lab students and community members will be trained and be able to use the following tools to have their ideas come alive: CNC Milling/Modeling Machine, Laser Engraver/Cutter, Vinyl Cutter, CNC Plasma Cutter, Rolland Mill Router, and Stratsys Professional Grade 3D Printer. The students will also be able to collaborate and share ideas with other Fab Labs globally using the video conferencing
The Fab Lab supports the district goals of ensuring a year plus of learning growth for each child each year, ensuring programming opportunities through systems and practices that recognize the talents of each child, ensuring individualized learning by engaging students with a personalized learning environment and adapt facilities for current and future educational needs.
Lab Capabilities
3D-Drucken
CNC-Fräsen
Leiterplattenherstellung
Laserschneiden/-gravieren
Präzisionsfräsen
Schneideplotten
Discuss this Lab on forum.fablabs.io