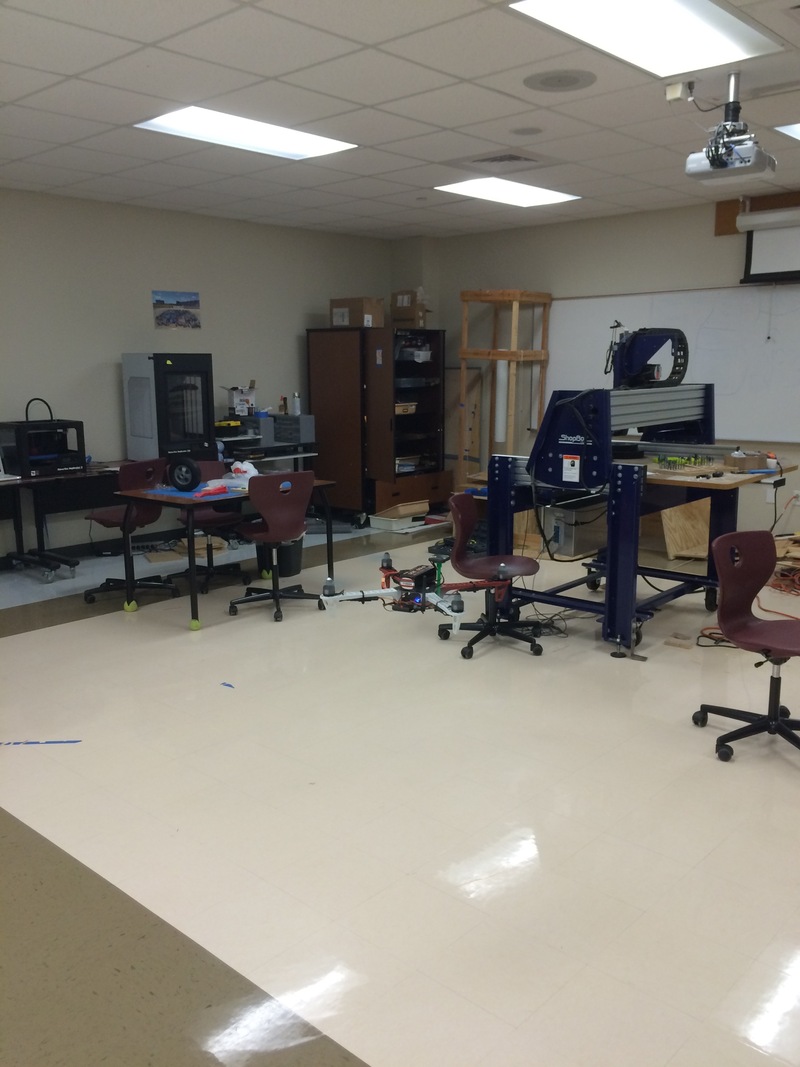 Dripping Springs High School
https://www.fablabs.io/labs/drippingspringshighschool
940 W Hwy 290, Dripping Springs, Texas, 78620, United States of America
The Dripping Spring High School Fab Lab is a space for hands-on creation, exploration, and innovation that serves students and faculty as well as designers, artists, entrepreneurs, and other professionals in Texas working in STEAM. We will equip the community with problem solving skills, technical expertise, and real world experience in iterative design, data application, and entrepreneurial invention, while fostering connections between the local and global community and higher education.
We engage in design, manufacture, redesign and refinement as a regular practice. Our current course offerings are UTeach Engineering Technology 1 & 2 from UT Austin, Applied Physics, Robotics Engineering, CAD, Computer Programming I, Programming II and AP Computer Science.
We are also planning on hosting Summer Tech Camps for 4th and 5th graders. These camps will extend our reach and raise funds for our Inventors Club.
Our nearly 4000 sq. ft. FAB LAB facility includes a 28 station dedicated CAD lab with three Makerbot 3D printers, a Roland GX-24 Vinyl cutter and a full color large format printer as well as a separate lab work area with 30 work stations, one Epilog laser engravers, a 24"X18" Shopbot CNC Desktop, Shopbot Alpha Buddy 3 axis mill, two electronics workstation with Tektronix Digital Scopes, drill presses, band saws and various hand tools.
Lab Capabilities
3D printing
CNC-Milling
Circuit production
Laser
Precision milling
Vinyl cutting
Discuss this Lab on forum.fablabs.io