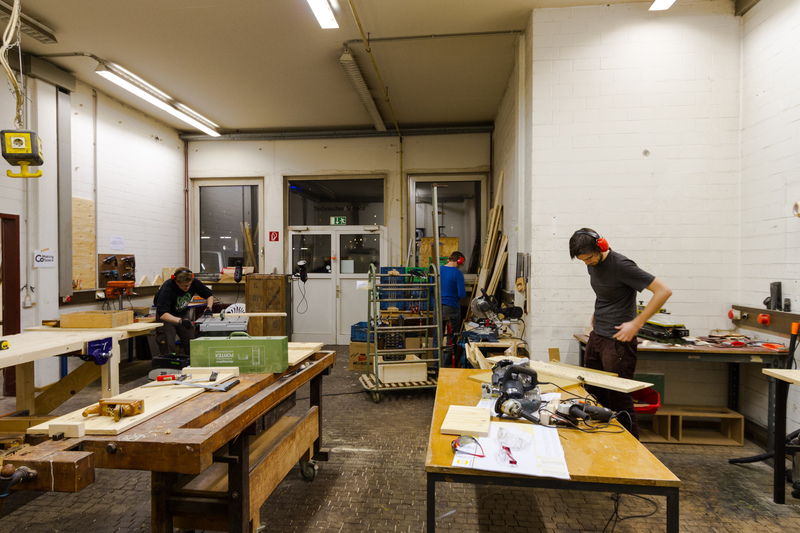 CoMakingSpace
https://www.fablabs.io/labs/comakingspace
Siemensstraße 40, Heidelberg, 69123, Germany
We have workshops for woodworking, metalworking, CNC routing, 3D printing and electronics with an ever-growing selection of tools and machines - as soon as possible, we would also like to add laser cutting and whatever else our member base wants to use! Besides the workshops, we made sure to also include a large common room so the community can develop well and provide inspiration or new insights.
Finding collaborators for larger projects or just having a chat in the social area is just as important as actually swinging a hammer! When a project involves unknown techniques, there is usually someone with more experience who can help or point you into the right direction. Many projects and techniques are also publicly documented online in our wiki or various github repositories.
In addition to the "everyday" project work where everyone can focus on their current interests, volunteer tutors offer seminars about specific topics like CAD software or example projects to get started with the more complicated machines.
We started out in an old industrial building right in the middle of Heidelberg, behind the central railway station, and are now situated in a large hall a little further down the tracks.
Links
Lab Capabilities
3D printen
CNC frezen
Printplaat productie
Laser Snijden/Graveren
Precisie frezen
Discuss this Lab on forum.fablabs.io