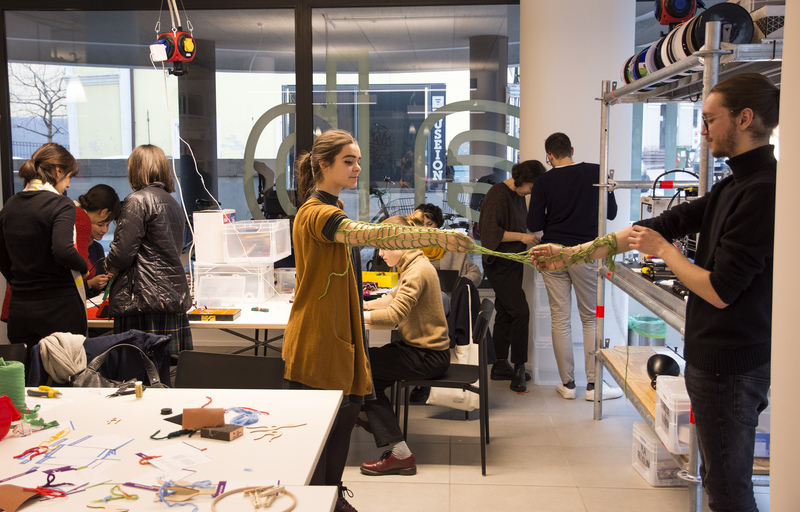 BITZ unibz fablab
https://www.fablabs.io/labs/bitzunibzfablab
Via Antonio Rosmini, 9, Bolzano, Provincia autonoma di Bolzano, 39100, Italy
The objective of the BITZ unibz fablab is to create and diffuse the make culture by ideating, hosting and organizing a plan of activities forging together research, education and unibz third mission. BITZ unibz fablab is the digital modelling workshop of the Free University of Bolzano. It is open to public, citizens can access to the fablab for a small annual fee, there are some costs for material and for machine-use.
On one hand, BITZ unibz fablab is an infrastructure of research conceived in a broad meaning, with a strong emphasis on "capacity building" and innovative experimentation of (not only) digital fabrication. On the other hand, the Fablab outlines a program of activities that are instrumental to engage process of knowledge creation, knowledge sharing and knowledge dissemination.
To reach these goals BITZ nurtures the creation of local makers communities, and connects them to the global networks of the makers culture.
MORE INFO:
Website: bitzfablab.unibz.it
Facebook: https://www.facebook.com/bitzunibzfablab/?ref=bookmarks
Instagram: https://www.instagram.com/bitz_unibz_fablab/
Opening hours:
Tuesday till Friday: 1 to 7pm
Saturday: 10am - 1pm, 2pm - 5pm
email: bitzfablab@unibz.it
phone: +39 0471 015337
Member of staff:
Fablab manager:
Fablab technician: Uwe Federer
Fablab technician: Stephan Pircher
Links
Lab Capabilities
Impression 3D
Fraiseuses à commande numérique
Production de C.I.
Découpe/Gravure Laser
Découpe Vinyle
Discuss this Lab on forum.fablabs.io