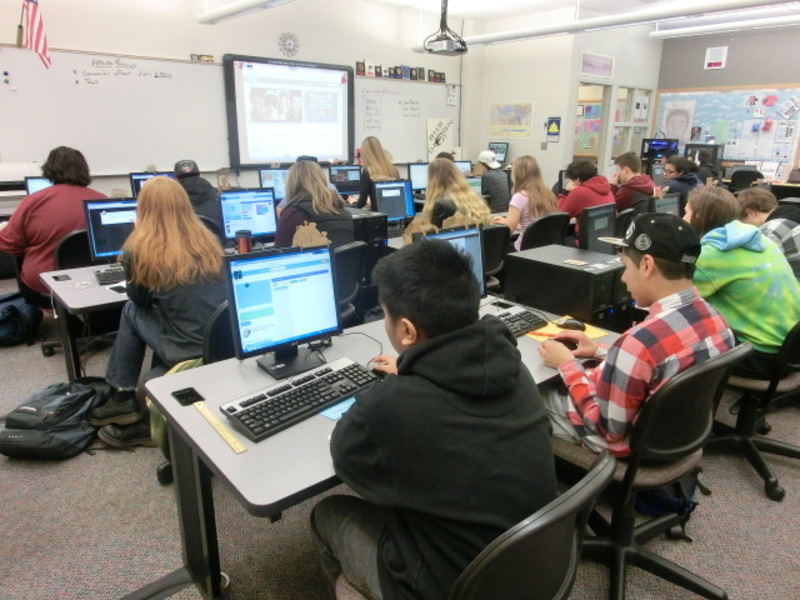 Bellingham High School Tech Lab
https://www.fablabs.io/labs/bellinghamhighschooltechlab
2020 Cornwall Ave, Bellingham, 98225, United States of America
We are a public high school "shop" serving greater Bellingham. Our mission is to transform education by exposing students to emerging technologies and challenging their problem solving abilities across a broad spectrum. We engage in design, manufacture, redesign and refinement as a regular practice. Our current course offerings are Engineering Technology 1,2,3 as well as Applied Physics and Robotics Engineering.
We are a proud contributor to the E-nable project. The lab also hosts Summer Tech Camps for 4th and 5th graders. These camps extend our reach and raise funds for our Engineering Club.
Our nearly 4000 sq ft FABLAB facility includes a 28 station dedicated CAD lab with three 3D printers, a Roland GX-24 Vinyl cutter and a full color large format printer as well as a separate lab work area with 32 work stations, two Epilog laser engravers, a 48"X96" Shopbot cnc router, ProLight 3 axis mill, sheet metal brake/shear/roller, vacuum bag table for laminate/fiberglass/carbon fiber projects, drill presses, band saws and various hand tools.
Links
Lab Capabilities
3D printing
CNC-Milling
Laser
Precision milling
Vinyl cutting
Discuss this Lab on forum.fablabs.io