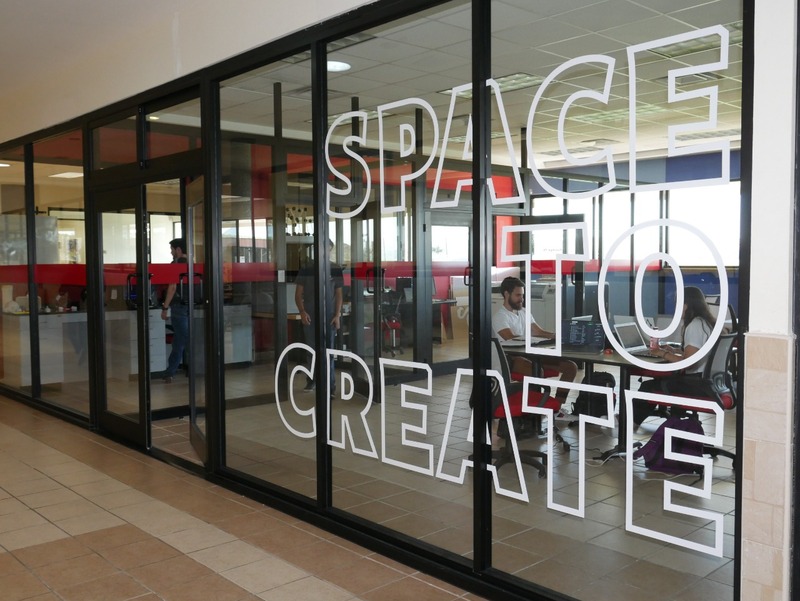 FabLab La Salle Chihuahua
https://www.fablabs.io/labs/LaSalleChihauhua
Prolongación Lómas de Majalca No. 11201 Colonia Labor de Terrazas, Chihuahua, Chihuahua, 31625, Mexico
This project, Fab Lab La Salle Chihuahua, represents a strategic vector for the La Salle Chihuahua Innovation Park, by allowing the establishment of a laboratory of fast prototype manufacturing in which products are generated derived from applied investigation projects, patents, companies, spin offs, among others.
Raising the development of effective prototypes has become in a need to combine technology and knowledge, parallel to give it a better use and in multidisciplinary groups. It will be the place where the users can access to the prototypes creation and translate them into profitable businesses ideas, which will open its doors to the community.
The Fab Lab focuses on promoting these areas: industrial, prosthetic manufacturing, packaging design, structural manufacturing, machining of parts, electronic circuits, architectural elements, urban elements, pressure and flow simulation.
The linking process between the academy, the industry, the society and the government, is the key to increase the competitiveness level of a country or region. At the regional level, the establishment of a second Fab Lab for the municipality of Chihuahua and a fourth for the State will make an impact where the influx of students at the University is expected to increase, as this model will help to attract students who have the inquisitiveness of studying in an institution that has an innovation ecosystem.
Based on this, creative projects will be obtained that will be candidates for a more specialized service such as acceleration and even reach a patent, since currently the Chihuahua city in 2018 had only 17 invention applications (IMPI, Mexican Institute of the Industrial Property by its acronym in Spanish, 2018), thus being able to rule as a means or facilitator to develop more registrable products
The Fab Lab will be equipped with:
• 3D Printer
• Numerical Control Machining
• Milling machine
• CNC Router
• Laser cutter
• Vinyl cutter
• 3D Scanner
You can find us in Chihuahua city, in the State of Chihuahua, Mexico. The Fab Lab is located inside the La Salle Chihuahua University, in the "Torre de la Comunidad". You go down the stairs and turn to the left, when you see the classrooms, look for the Fab Lab with the big windows. If you don't find it, then go to the fifth floor and ask for information, the personnel will help you.
• Contact number:
• +52 (614) 432 1464
.
Links
Lab Capabilities
3D-Drucken
CNC-Fräsen
Leiterplattenherstellung
Laserschneiden/-gravieren
Präzisionsfräsen
Schneideplotten