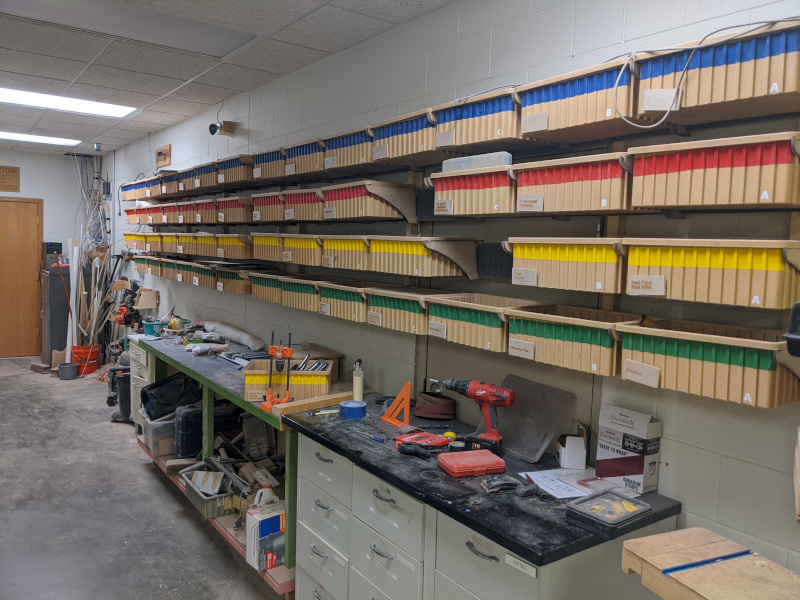 Iowa City Fab Lab
https://www.fablabs.io/labs/IowaCityFabLab
870 S Capitol St, Iowa City, IA, 52240, United States of America
Lab Details
Lab tags:
Test Lab Tag: The first tag - used for testing
Our Fab Lab is located just outside of the campus of the University of Iowa, and 3 blocks from downtown Iowa City, IA. With our most recent expansion we now have 11,000 square feet and have been able to add a sheet metal shop, welding, silkscreen shop, photo darkroom, and expand our sewing area. We also are looking at longarm quilting machines for the space.
What we already have is a full woodshop, 3 lathes, CNC, ceramics area with kiln, rentable spaces, classrooms, a computer lab, small business lab, 3D printing (filament and resin), 2 laser cutters, robotics and electronics, virtual reality, art studios, and a host of other small bits and bobs of equipment.
Our memberships go from Weekends only to 24/7 access, and we host summer and winter camps for kids (although we are mostly an adult space). We try to run classes on every subject, and are starting to re-integrate clubs, which we stopped during the height of covid.
Our space is jam packed full of fun and learning and tools and kick-ass people. Y'all should be here.
Links
Lab Capabilities
3D printing
CNC-Milling
Circuit production
Laser
Precision milling
Vinyl cutting